High-DPI support
Last reviewed version: 2.16.4
Indication
Icons and/or text is displayed too small in AquaEdit/AquaView specifically on high resolution screens with Display Scale at a higher value than 100%.
Solution
AquaEdit and AquaView do support high-DPI displays, but for the display to be correct the user most systems will require the user to enable compatability mode on AquaEdit and AquaView.
Steps
Find the programs .exe in the folder where AquaSim is installed, usually c:\program files\aquastructures\aquasim.
Right click the application name (e.g aquaedit.exe) and select "Properties". Under the "Compatibility" tab click "Change high DPI settings".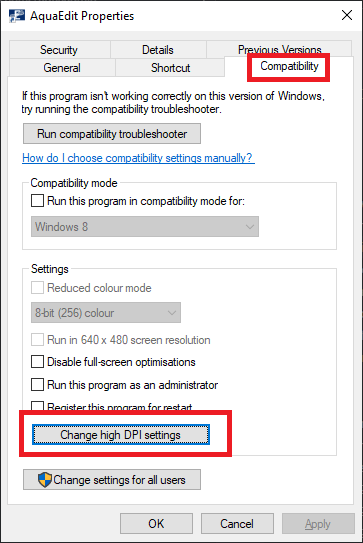 In the High-DPI settings screen turn on the first option: "Use this setting to fix scaling problems for this program instead of the in Settings".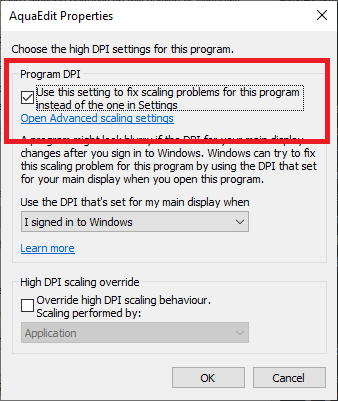 Save the settings and relaunch the application.