Text and/or windows are scaled wrongly
Last reviewed version: 2.16
Indication
Text is either too large or too small in the User Interface and does not fit their buttons or menus. If this error persists in programs other than AquaEdit, perform the same operations on them.
Step 1: Verifying that Windows scaling is being used.
By right-clicking on a blank space on the desktop should bring up a small dialog, choose "Display Settings" from this list.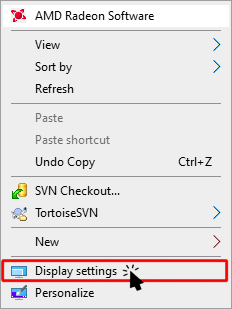 If multiple screens are present on the system, choose the screen AquaEdit is running on from the display at the top.
Scroll down to "Scaling and layout". If the value of the first box is other than 100% proceed to the next section. If this value is at 100% please contact Aquastructures Support for further problem solving.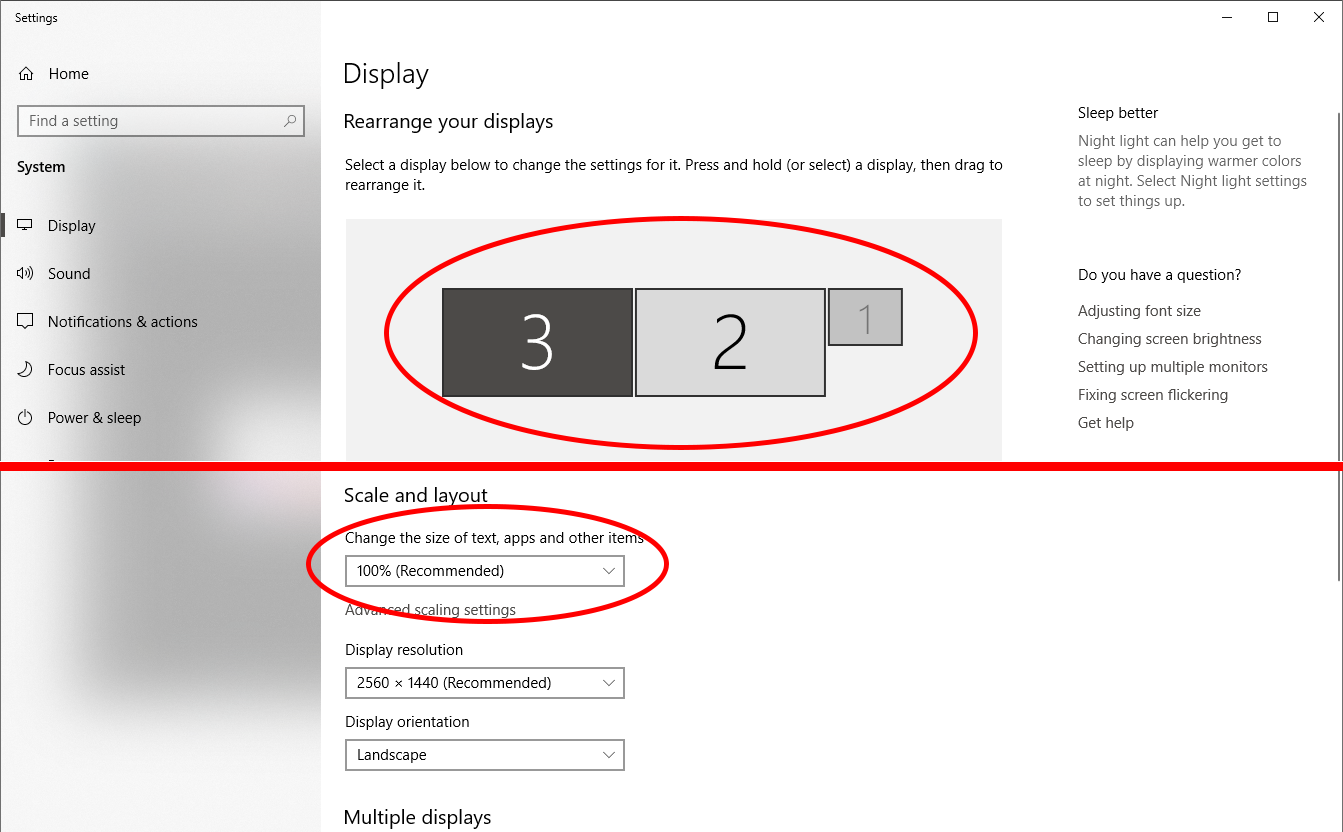 Solution: Forcing AquaEdit to 100% scaling
Go to the folder "C:\Program Files\Aquastructures\AquaSim" and right-click on "aquaedit" then select properties. If you have a shortcut to AquaEdit on your desktop you could right-click that instead.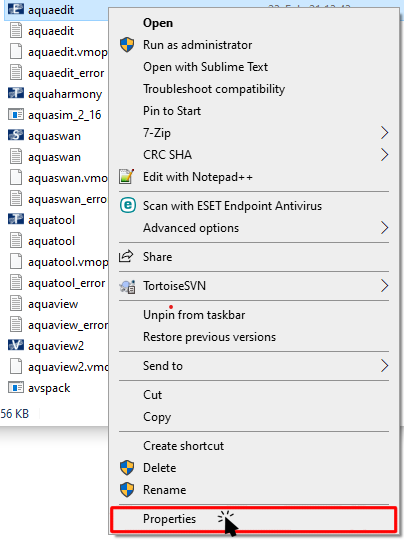 Choose the "Compatability" tab and click "Change high DPI settings".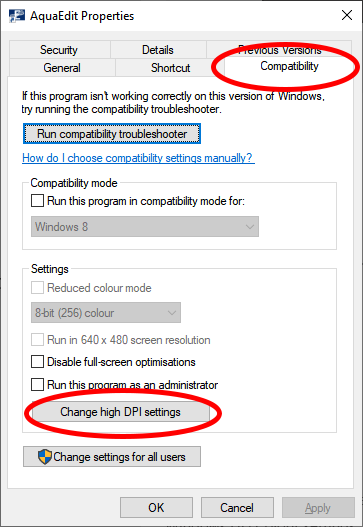 Toggle "High DPI scaling override" on and set the drop down menu to "System (Enhanced)".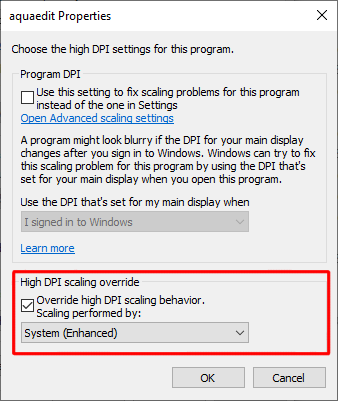 Close all dialogs by pressing "OK" and try re-running AquaEdit. If this does not fix the problem please contact Aquastructures Support and we will attempt to find other work-arounds.